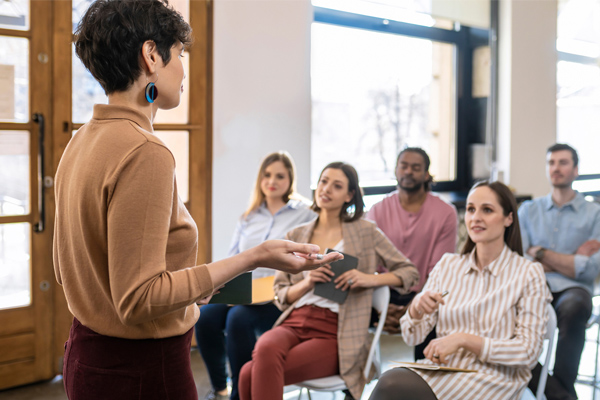 WorQshop offers current, fun, and informative 2SLGBTQIA+ inclusion training to health and social services and other workplaces and groups. WorQshop participants will leave our training with the knowledge and skills necessary to support the 2SLGBTQIA+ communities with whom they work and serve. Contact us today to learn more about how WorQshop can work collaboratively with your team to ensure your workplace is practicing ally-ship and inclusion!
WorQshop offers training sessions and consultations to create safer and inclusive health and social services and workplaces for 2SLGBTQIA+ communities. Our training is developed and facilitated by a multidisciplinary team of 2SLGBTQIA+ community members.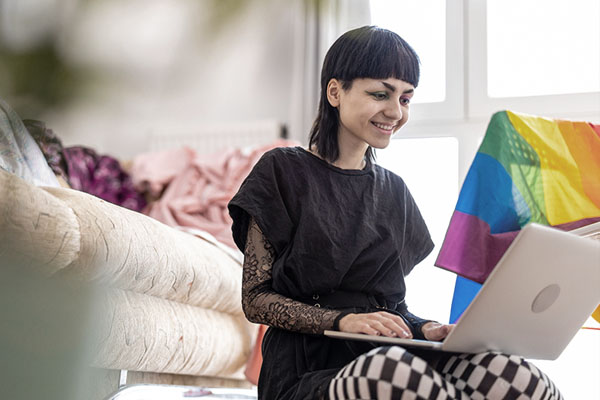 Includes discussion points about inclusion and diversity in everyday life, and more.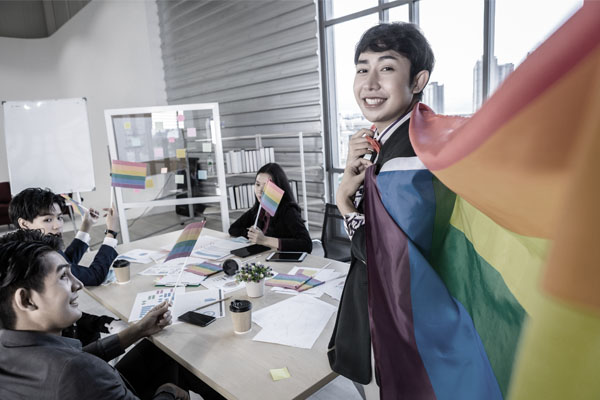 We are offering in-person training with options for half-day, full-day, or multi-day training sessions.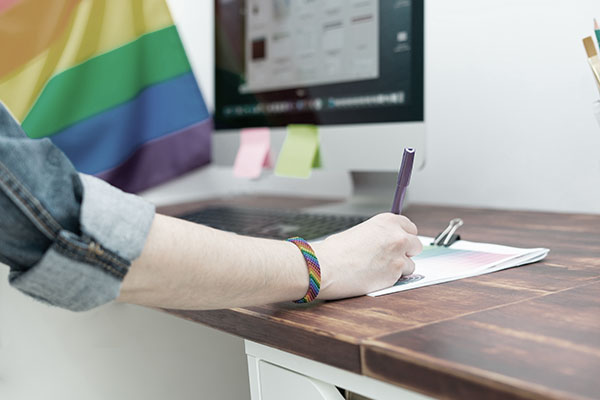 Our consultation services are highly adaptable and flexible to the needs of your organization.
After receiving the [WorQshop] training, the Ganohkwasra Mental health Youth Facility felt more aware and prepared on ideas for ensuring our facility is a safe space for all LGBTG2S+ community members. What the team as a whole also learned was the importance of being mindful when conversing with others that may be a part of the LGBTG2S+ community. This includes the definitions we learned as well as the overall history and stigma that members carry on a daily basis. I highly encourage this training for all people in general, including the youth as well. Thank you kindly for providing us with this education!
The [WorQshop] Training informed and transformed the way our agency understands the experiences and needs of the 2SLGBTQ+ community here in Brantford. [WorQshop] not only highlighted the things we can do to provide a safe space for the 2SLGBTQ+ community, but they also created a safe space for us to learn, grow, and challenge our biases together. Challenging our biases and changing our practices is never easy work. They reminded us how important our commitment to inclusivity and diversity is here at Willowbridge Community Services, and allowed us to explore our role in creating a Safer Space without judgement or shame.
As a community agency in three court districts in Ontario we are extremely grateful for the excellent training provided by [WorQshop] to ensure we are meeting the needs of all our families in creating safer spaces. I personally was so impressed with the training that I adapted their training materials (with permission) to present at an international conference in New Orleans in 2019 to Supervised Access/Visitation providers from all over North America. The workshop introduced my professional colleagues at the Supervised Visitation Network in how to create 'safer spaces within Supervised Access and Visitation where all sexual orientations and gender identities are affirmed'. The feedback from the workshop was excellent and it allowed agencies in both Canada and the United States the opportunity to become more aware of the 2SLGBTQ+ communities – with thanks to [WorQshop]!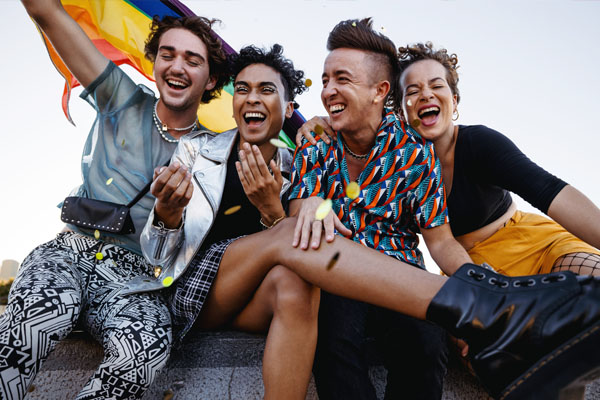 At WorQshop, we work to create safer and inclusive health and social services and workplaces for 2SLGBTQIA+ communities. Connect with us today to learn how we can help your organization.